Shelby GT500 Officially Unveiled

It is finally happening.
Last month, Ford unveiled the all-new 2020 Mustang Shelby GT500 at the 2019 North American International Autoshow in Detroit. Although we still don't know all of the details, if the unveiling is any indication of what to expect from this massively hyped release, this car is going to be (pardon our language) totally and completely badass.
What we do know from Ford is that they are promising more than 700 horsepower on this new machine. They have yet to nail down a final number, but hitting that mark alone beats out the previously top-performing Ford GT (627hp) and Ford GT500 (662hp) and officially gives this car the title of "most powerful street legal Ford ever built."
The Engine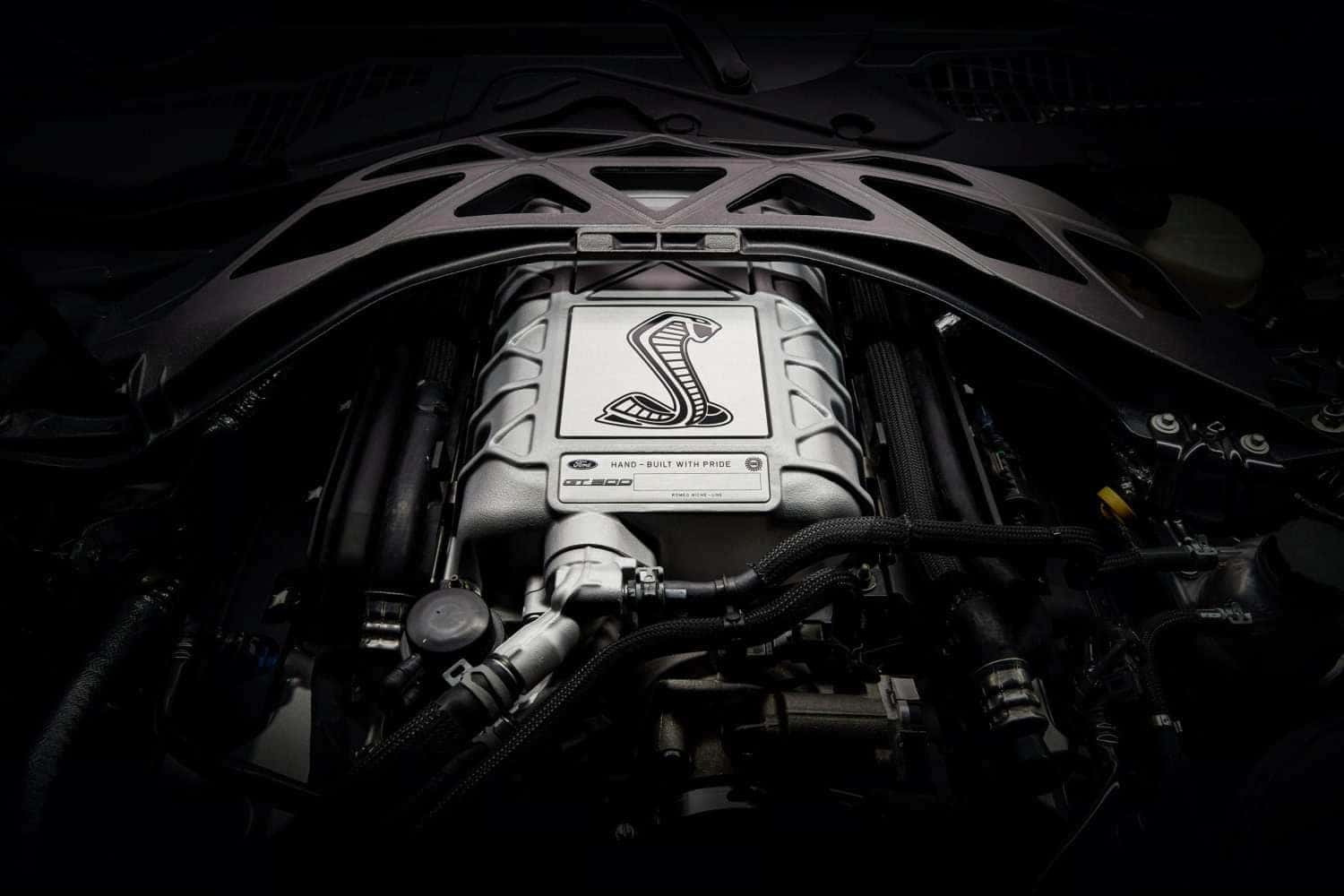 The Mustang Shelby GT500 is going to have a supercharged 5.2-liter V8 engine with a (gigantic) 2.6-liter Eaton supercharger. This engine has a fair bit in common with the (also 5.2-liter) Mustang Shelby GT350's Voodoo engine. However, this one differs in regards to the outstanding size of its supercharger, as well as with its cross-plane crankshaft as opposed to the flat-plane crankshaft in the GT350.
Overall, this engine is going to be insane. Ford's design brief was to break the stigma of a muscle or pony car being fast in a straight line but strangling behind European counterparts in the corners. Unlike the last 662hp GT500, the new car will place a focus on coupling handling with its ridiculous power figure.
This car is slated to go 0-60 somewhere in the mid-3-second range, and it will do a quarter-mile drag strip in under 11 seconds. Ford has the straight-line performance nailed. We are awaiting track results, such as a Nurburgring lap time, to see if their claims about handling are true. It is clear though that, if this car does handle like a European car, the engine delivers exactly what Ford said it would.
The Trims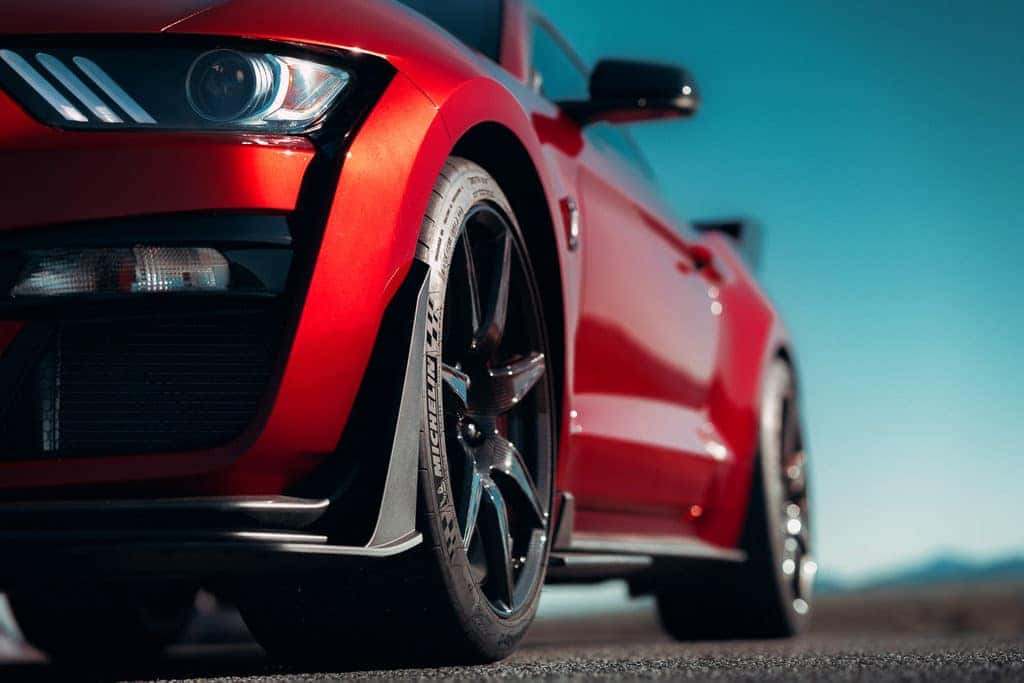 Depending on what you want the car to do, you can get this car in one of two different trims. The base model will be like its predecessor (although more powerful) and be perfectly fast in a straight line.
The "Carbon Fiber Handling Package" announced by Ford changes things up some to give the car the edge on a track.
From what we know now, this package will include:
20-inch carbon-fiber wheels

A carbon-fiber wing

A chin splitter

No rear seats

Michelin Pilot Sport Cup 2S with a unique tread pattern
Both trims will have 305-width tires on 20-inch wheels at all four corners. If you don't spring for the handling package, the base model will ride on Michelin Pilot Sport 4S tires. According to Ford, the Handling Package, while still insanely fast, will have a lower top speed due to the downforce and drag from the huge rear wing, but the 0-60 time should basically be the same.
In the end, no matter what package you get a hold of, this car is going to perform.
What We Still Don't Know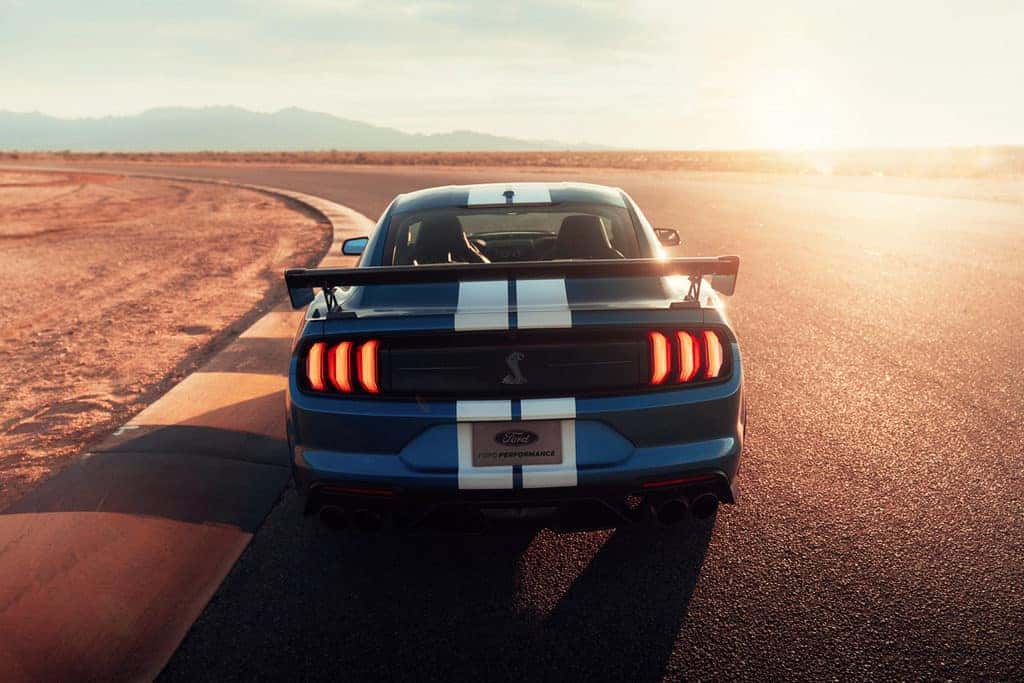 Ford will announce the full specs of the car sometime in the third quarter of 2019. Until then, we still don't know the exact horsepower this car will have. The engineers at Ford are trying to inch that number as high as possible before the release, and we are anxiously awaiting their final result.
As of now, Ford is not releasing a manual transmission model of the car. Ford wants this one to live up to its hype as the best-performing Ford in existence, and until it's satisfied with this car's reception, there will be no compromising specs for a manual release on the horizon. If enough people call for a manual model, though, Ford may be open to it in the future. Fingers crossed.
Later this year, we will also learn the rest of the precise details of this machine beyond its exact hp, including torque, exact 0-60 and quarter-mile times, curb weight and (of course) its starting price. We promise to keep you updated with what we learn, so check back later for more info.
Until then, feel free to sign up for our email newsletter to stay in-the-know with all news and analysis coming out of Marshall Goldman.