What is In-House Financing?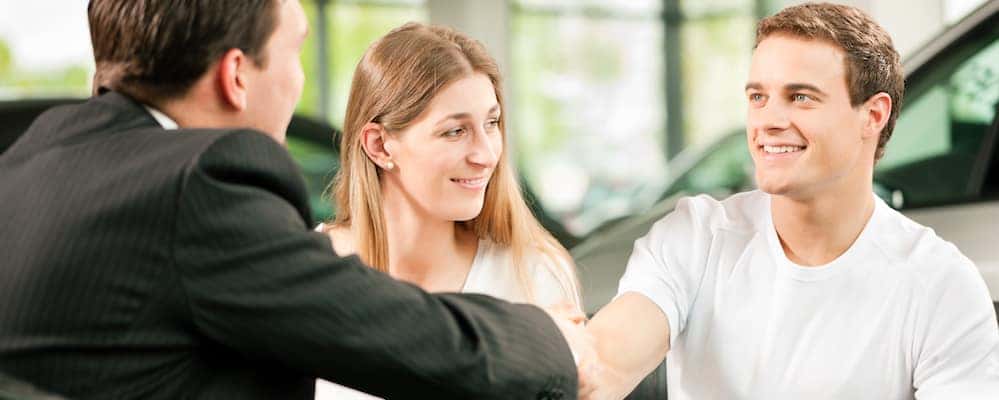 The benefit of working with in-house financing car dealers is that everything is done through the dealership itself. So, if you're wondering, "Are there in-house financing car dealers near me?", the answer is yes — Marshall Goldman Motor Sales offers this service. You find the luxury or exotic vehicle you want from our lot, and then you do your financing through us, which means you'll make your monthly payments to us instead of a bank.
Benefits of Working with In-House Car Lots
When you're in-house financing cars, it allows you to get behind the wheel on your dream collector or exotic car quicker, and it can help you save money in the long run. Additionally, the benefits of choosing the finance method include:
Build Credit with In-House Financing
Another advantage of working with an in-house financing dealership is that it can help you build credit and raise your credit score. So, if your current score is lower than you'd like or you need to round out your credit history, this is a great option to help you drive a new exotic, luxury, or collector car around New York City.
What to Know about Financing with a Dealership
While this finance option is a smart choice for many Atlanta drivers, there are certain things you'll want to look out for to avoid a scam with other dealerships:
Being allowed to leave the lot before the payment term is agreed upon
Whether the dealership is approved or in approval, as an approved dealership is done so by the manufacturer and will have higher standards
Not reporting to the credit bureau
Receiving a call that your finance plan fell through and you need to increase your spending or accept a higher interest rate
You can rely on Marshall Goldman Motor Sales to provide you with honest, effective, and reliable customer service. We pride ourselves on our extensive knowledge of the exotic and collector car market, and you'll receive unparalleled service here, from the initial signing to extended service after purchase.
Finance with Marshall Goldman Motor Sales
At Marshall Goldman Motor Sales in Cleveland, we offer honest, fair pricing for all of the used luxury, exotic, collector, and muscle cars on our lot. Financing with us allows you to get pre-approved quicker and drive home your vehicle to Palm Beach faster. Be sure to explore our pre-owned vehicle specials, and contact our financing department to learn more about in-house financing opportunities. No matter where you are, Marshall Goldman Motor Sales provides Nationwide Delivery so you can get your dream car from the best provider in the market.