Pre-Owned Porsche luxury vehicles for sale at Marshall Goldman Beverly Hills
Porsche for Marshall Goldman
Marshall Goldman of Beverly Hills offers some of the rarest, most sought after Ferrari models of all generations. We continually maintain one of the largest inventories of low mileage and impeccable quality Ferrari motorcars available anywhere in the country. Learn more about our favorite Ferrari models below and view our available inventory located at our Beverly Hills location.
Our history of Porsche
Take a look at the most popular Porsche models at our Beverly Hills location.
1979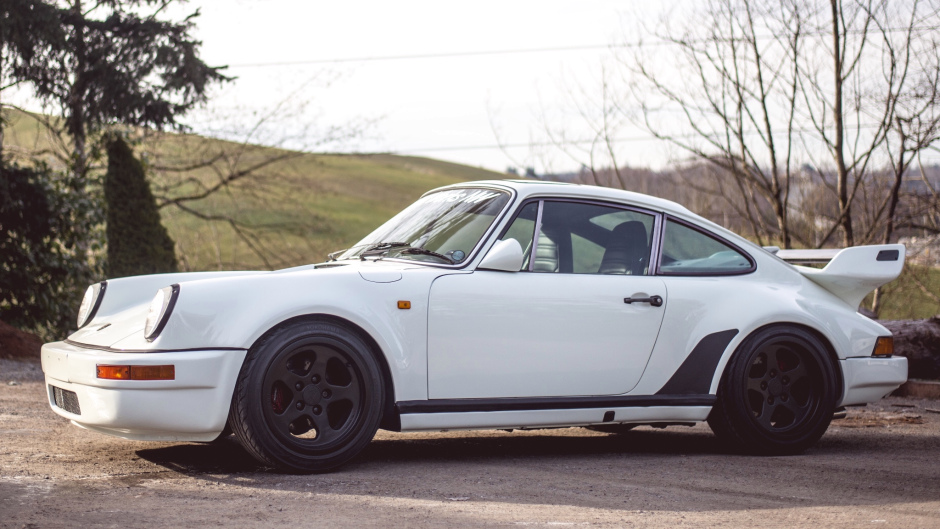 911 Turbo
In model year 1975, thanks to turbocharging, a particularly powerful version of the Porsche 911 – the 911 Turbo – came onto the market. Since its market launch in MY 1975, the 911 Turbo (initially named internally as the 930) has been the top-of-the-range model in the 911 model line.
---
1988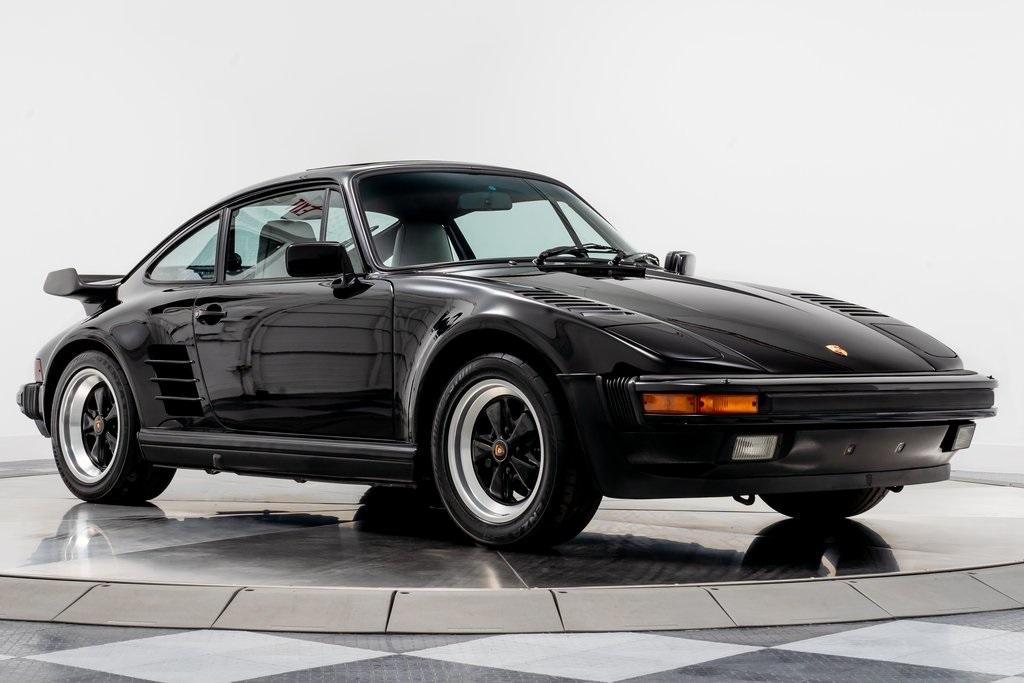 911 Turbo Cabriolet & Slantnose
The 911 Cabriolet received many added features onto its previous years' model. These features include: Bumpers with black bellows // Exterior mirrors in exterior colour, electrically adjustable // Anodised black window frames // Anodised black door handles // Headlamp rings in exterior colour // Tail-light panel with red-reflective Porsche logo and integrated rear fog lights // Flared wheel arches, with black stone guard films at the rear // Rear lid with fixed, high rear spoiler with raised black PU border // PU front spoiler in black // Side direction indicators // Fog lights integrated in front apron // Exhaust system with twin tailpipe. We have two body types for our 1988 Turbo models: cabriolet and slantnose.
---
1989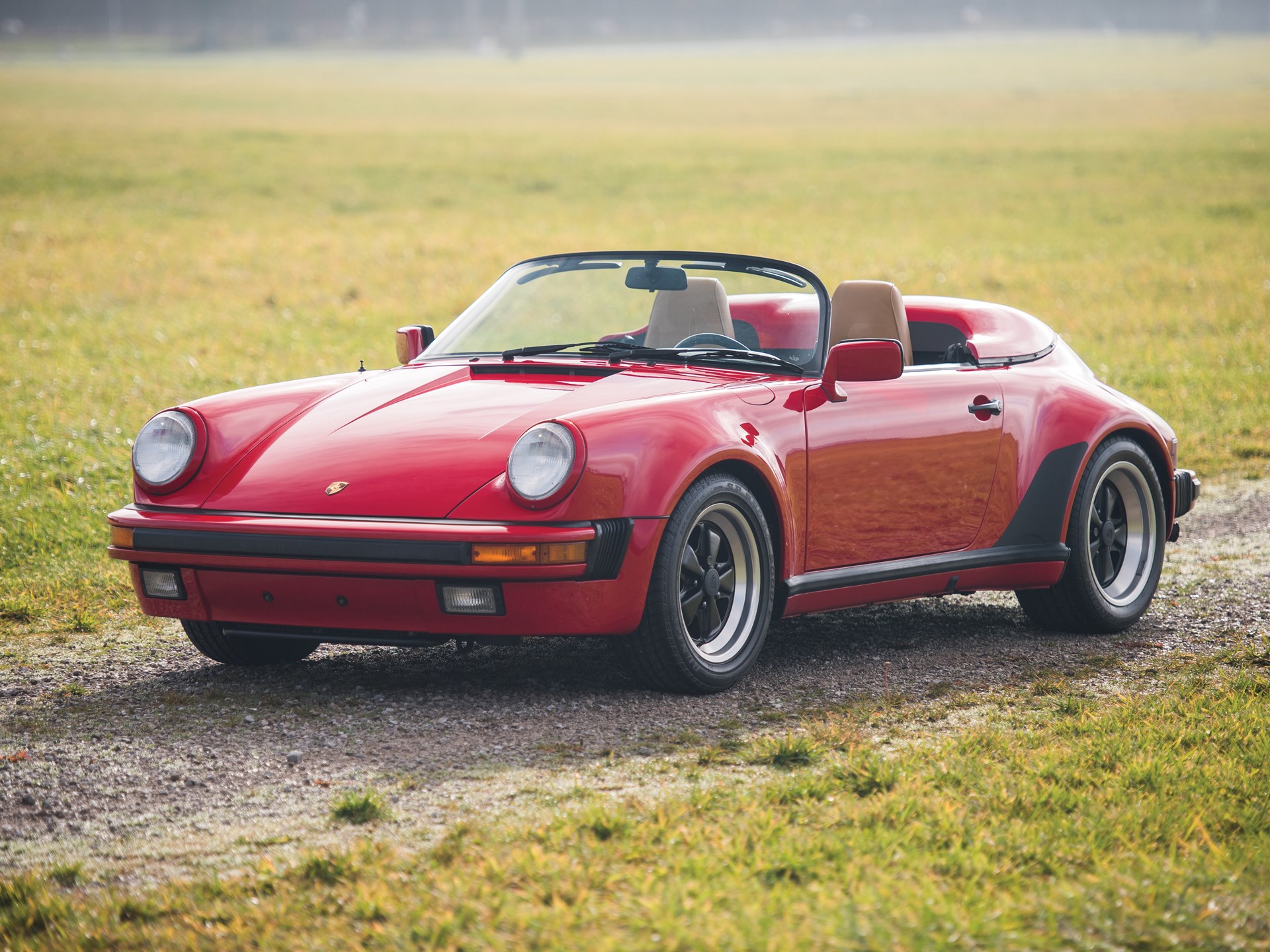 911 Speedster
The 911 Speedster was first conceived in 1983 and was meant to be much like the original 356 Speedster, a simpler, lighter, and less expensive open model that could be used as a daily driver in nice weather or be hustled on track car with ease. The new Speedster would have the aggressive look that included front fenders, quarter-panels, and wide alloy wheels borrowed from the 930 Turbo. With a sharply angled, cut down, removable windshield and the rear of the cockpit covered by a fiberglass tonneau cover, it was clearly a Speedster and it looked like nothing else on the road.
---
1994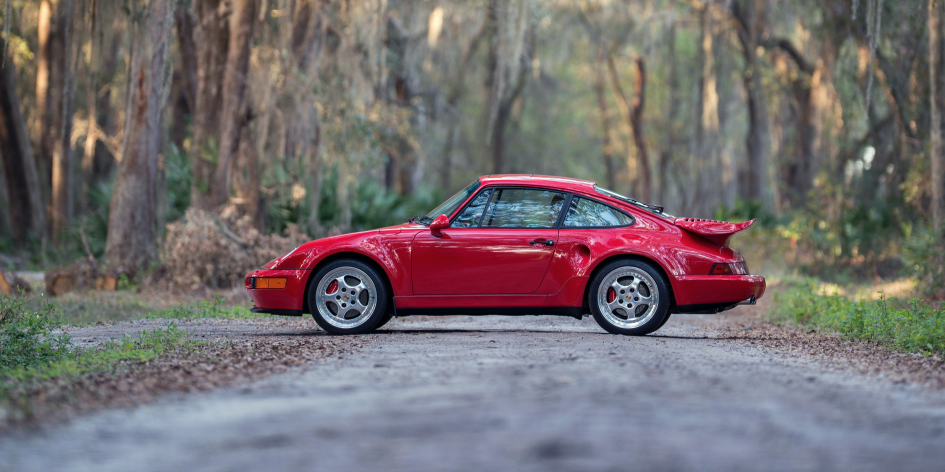 911 Turbo 3.6
On February 12 in France, Porsche unveiled the highest-performance regular-production car ever to be offered for sale in America: the 1994 911 Turbo 3.6. Still rear engined, still rear drive, it develops an astounding 355 horsepower and 384 pound-feet of torque.
---
1996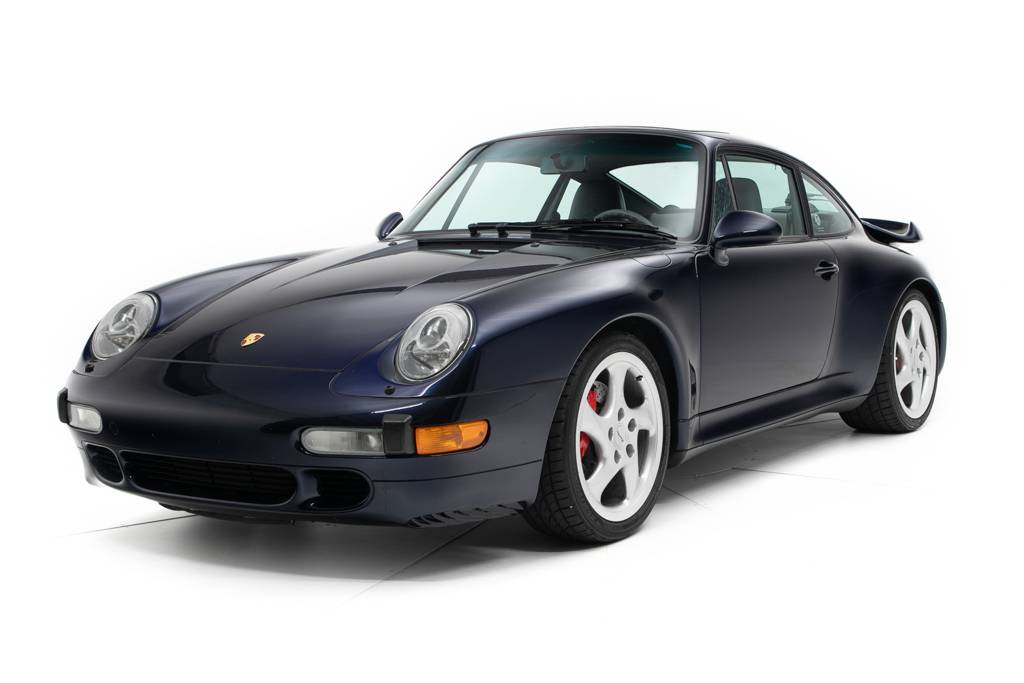 911 Turbo
In the world of internal-combustion power plays, essentially no production car sold in America can outmuscle the '96 Porsche 911 Turbo in flat-out acceleration. With a staggering 400 horsepower pumping from the loins of its twin-turbocharged, twin-intercooled, 3.6-liter SOHC flat-six, with all-wheel drive and 18-inch rubber to claw the ground, with a close-ratio six-speed gearbox to stir your soul, and with high-downforce bodywork of scoops, slats, grilles, and appendages, the most brutal street Porsche ever produced is also the ultimate roadside predator.
---
1997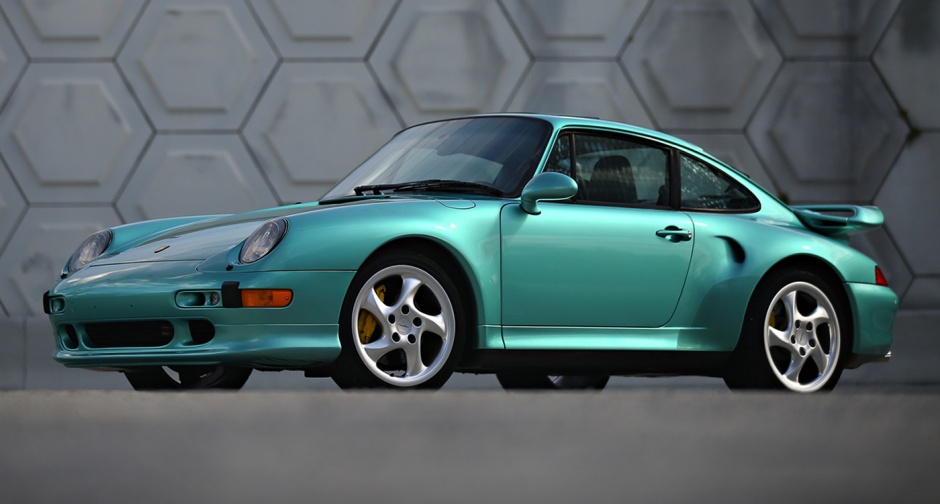 911 Turbo S
Introduced in 1997 and built for only two years, the Turbo S was a huge step up in performance, looks, exclusivity, and price over the standard 911 Turbo. Of the acclaimed Type 993 produced from 1994 to 1998, the Turbo S was among the last of the air-cooled 911s and was capable of performance that still impresses today. The 0–100 sprint, of only 8.9 seconds, was half a second faster than that of the Turbo and if the driver was brave enough, the car would reach a top speed of 184 mph. We have two 1997 911 Turbo S models: one in black and one in wimbledon metallic green.
---
2011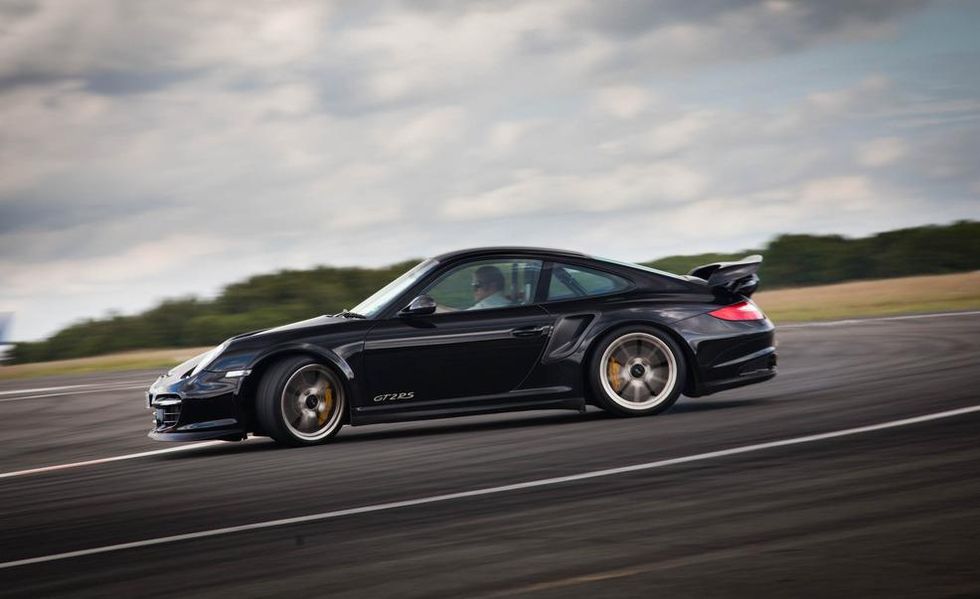 911 GT2 RS
Porsche's 911 GT2 RS is a brute, a lightweight, twin-turbocharged, 620-hp bout of madness that stemmed from Stuttgart's quest to see how high up the sports-car ladder the 911 could punch. Overpowered almost to a fault and with enough grip to peel lane markings off the pavement, it is one of the most serious roadgoing Porsche ever.
---
2015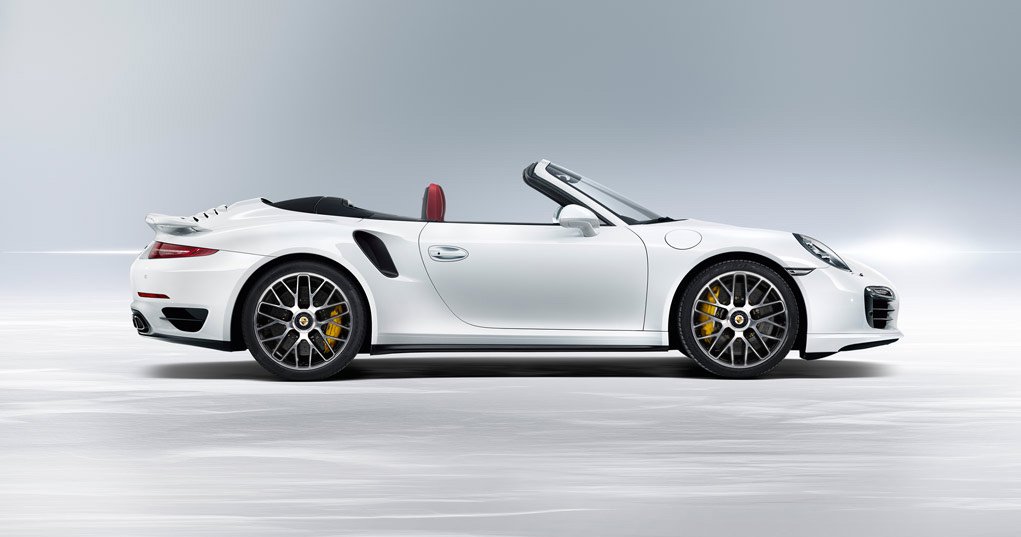 911 Turbo Cabriolet
The 2015 Porsche 911 Turbo Cabriolet launched into the market with a whopping 556 horsepower @ 6,500 rpm. With a 3.8L 6-cyclinder engine, there's no doubt that the 2015 Porsche 911 Turbo Cabriolet is a special vehicle.
---
2016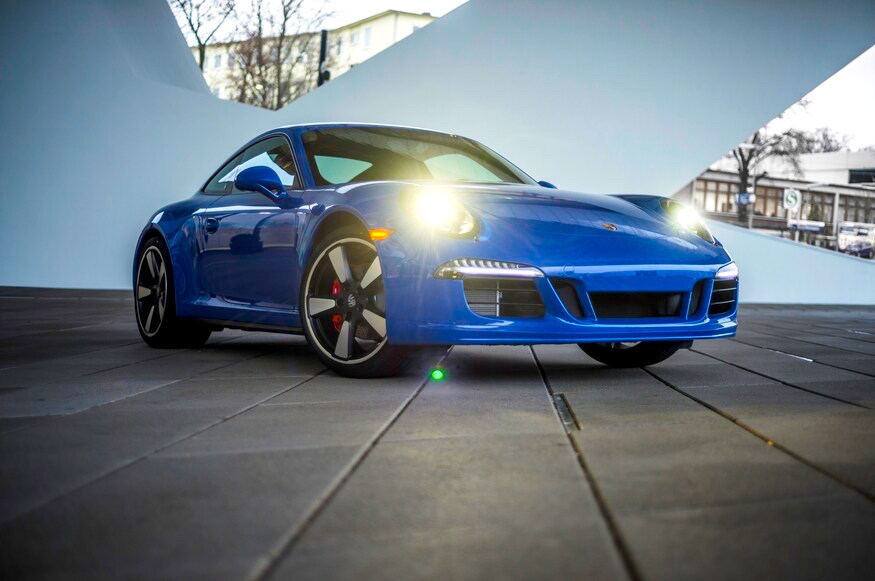 911 Carrera GTS Club Coupe
Based on the 911 Carrera 2015 Porsche 911, this limited-edition 911 features the familiar 3.8-liter six-cylinder engine with 430 hp. Exclusive to this special-edition model is a "Club Blau" exterior paint job, as well as a black "Club Coupe" model designation on the doors. Also look for a more pronounced front fascia and "ducktail" rear spoiler.
Other features on this model include black framed Bi-Xenon headlights, black-tinted taillights, and 20-inch Sport Classic wheels painted in semi-gloss black with polished wheel centers and rim flanges. Porsche's SportDesign package is standard on all 60 cars. In terms of performance, the Porsche 911 GTS Club Coupe comes fitted with adaptive dampers and a 10-mm lower ride, torque vectoring, and a Sport Exhaust system with black chrome tips.
---
2016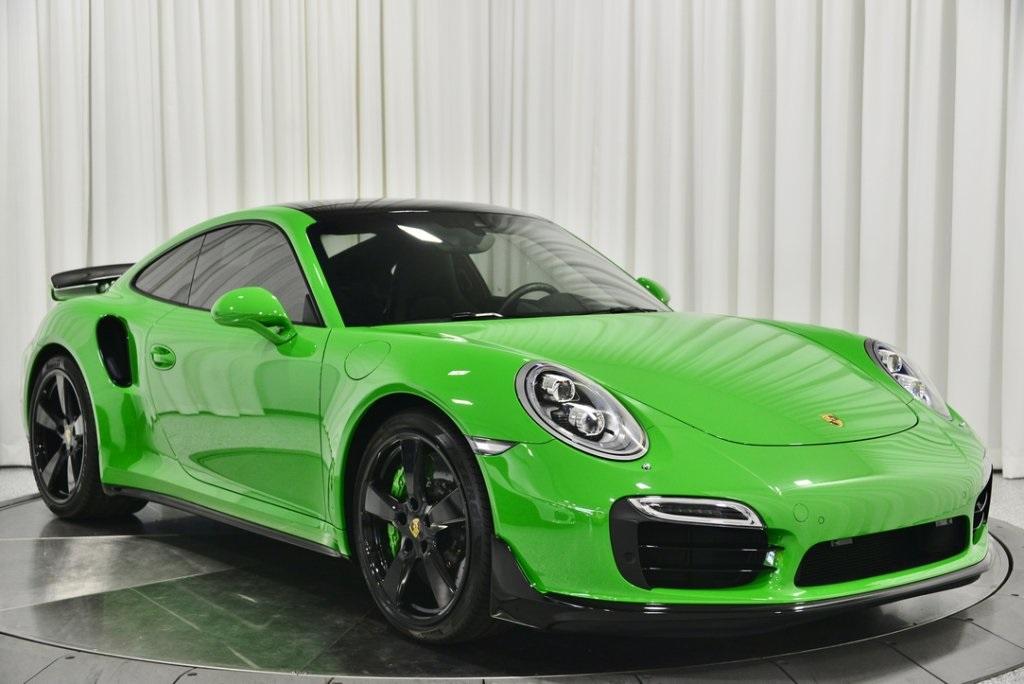 911 Turbo S
911. Turbo. S. Each of these three alone is enough to make car enthusiasts' hearts beat faster. All three together signify the height of feasibility. That's why Porsche engineers like to refer to the 911 Turbo S as a perfect sports car. The height of driving emotion, and the 2016 model is the result of decades of design iterations.
---
2016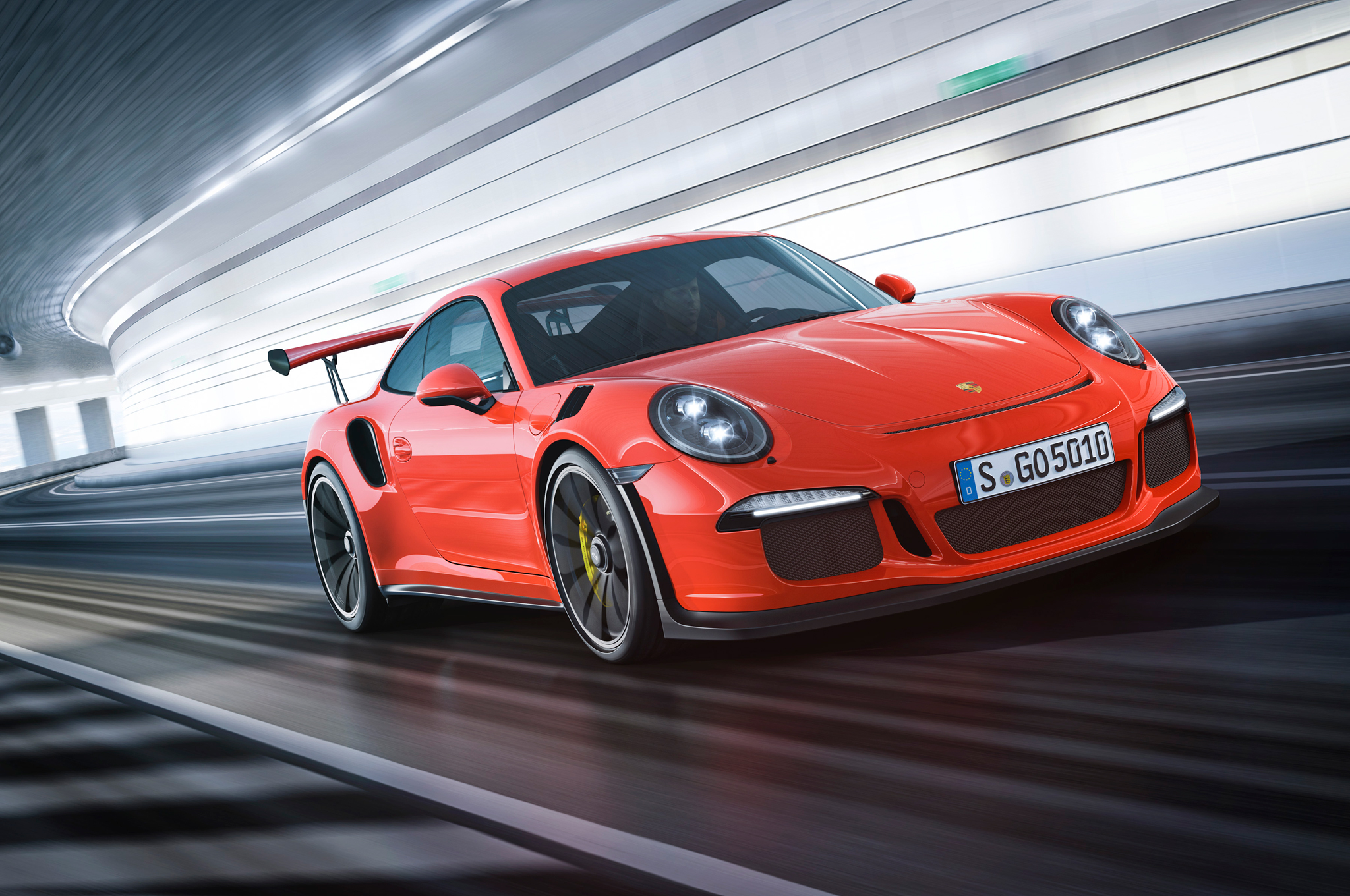 911 GT3 RS
The 2016 911 GT3 RS only improves on the legacy of Porsche. Less weight=More speed. A magnesium roof, saving a whole kilogram at the highest point of the car. Carbon-polymer fenders, hood, decklid, and rear apron. Lithium-ion battery alternative, shaving 30 pounds. Compact steering wheel and carbon seats from the 918 and much more. Hard-core vents in the front fenders relieve wheelwell pressure, aiding a 30 percent increase in front downforce. The most aggressive wing ever seen on a factory Porsche is mounted high for effectiveness, carried on low-drag supports, adjustable, and in perfect harmony with classic 911 racing profile. Ram air openings on the leading edges of the rear fenders, normally for the intercoolers on the Turbo, actually pressurize the air intakes and add 10 horses at speed.
---
2019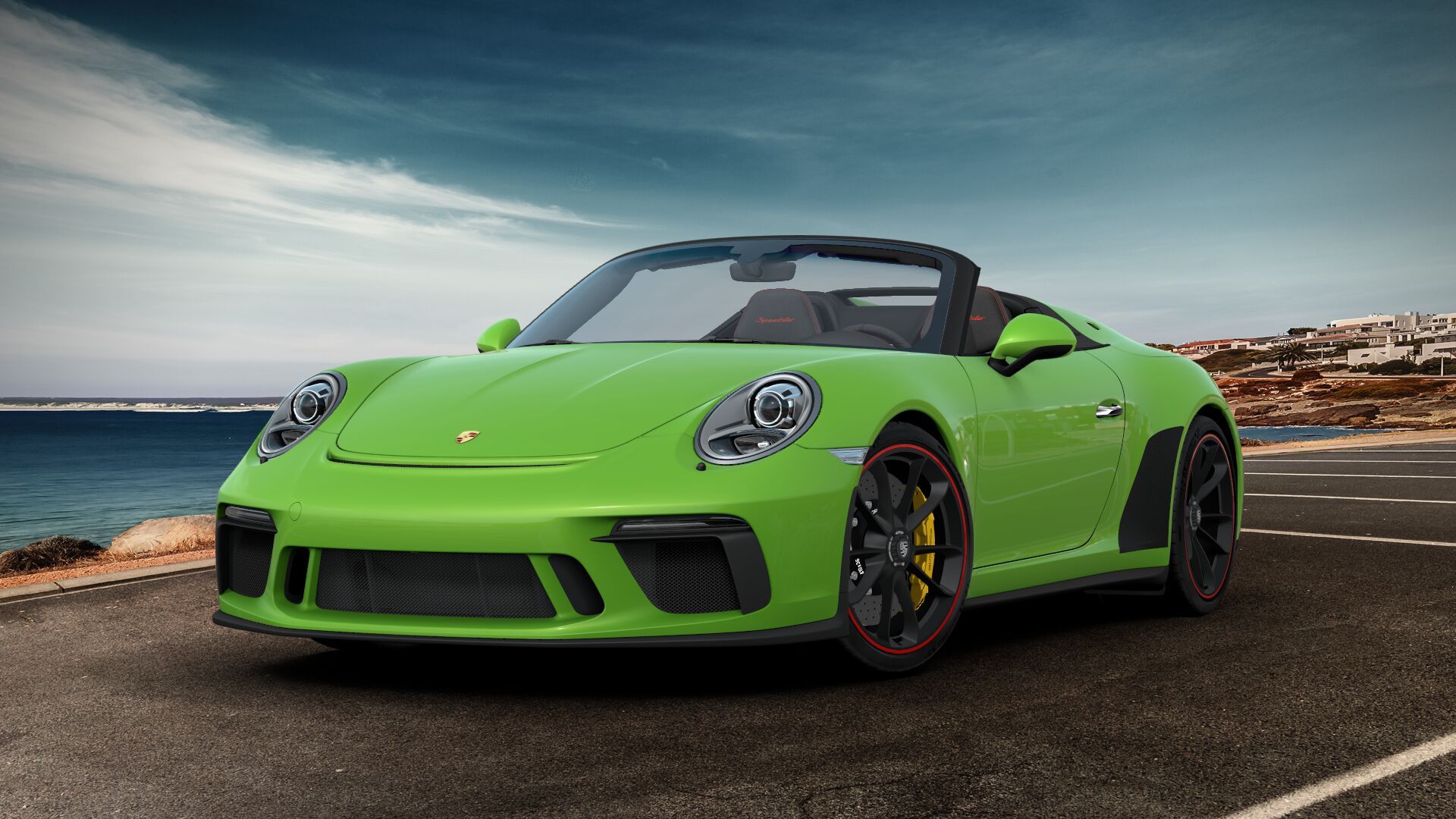 911 Speedster
A single word bundles everything the brands stands for: Speedster. Because the concept embodies the original Porsche virtues of purism, lightweight construction, efficiency and unadulterated driving pleasure. Limited to 1,948 units, the new 911 Speedster pays tribute to an idea that runs through the history of Porsche like a long winding road. Our 2019 911 Speedster comes in a vibrant lizard green.
Any questions? Contact us.